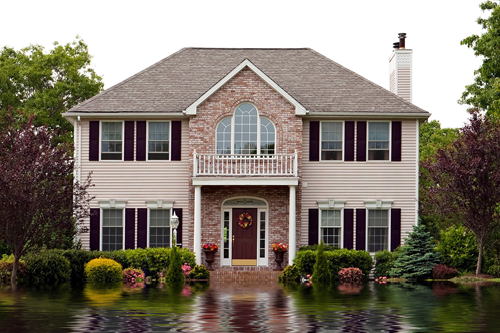 Do you spot moisture in your property? Did you have a leak or a situation where moisture got inside your property? The first thing to do is to call a flood damage cleanup professional who will immediately begin a process of repair and mold prevention. CSG is your one stop flood damage, remediation, and restoration solution. With great attention to detail, and your safety as our first priority, we will handle your project from start to finish, until you are 100% satisfied with the results.
Water Damage Cleanup
We will come to your home and with high accuracy hygrometers and other measuring devices and calculations to evaluate the levels of moisture in the carpets, floors, walls and ceilings. If levels of moisture are higher than normal, they will begin the drying process immediately. We will set up our state of the art desiccant and refrigerant dehumidifiers, air movers, or other machines as needed, and allow them to remove excess moisture from the air and surfaces of your property. Some demolition of materials heavily damaged and saturated in moisture may need to happen. For a situation of high levels of water in a structure we will use our truck mounted and portable water extraction units that will continually and automatically pump water out of the structure until it is ready for a more thorough process of structural drying.
You can depend on us to handle your flood damage cleanup, flood repair, and all general water damage repair.
Water Damage Restoration:
– Desiccant and refrigerant dehumidifiers lower levels of moisture, creating dry air and minimizing secondary problems to structural materials and content of property.
– High-speed air movers (fans) create intense airflow across walls, carpets, and furniture, evaporating left over moisture and speeding dehumidification.
– Different means used to control the temperature and humidity indoors, helping prevent the swelling and warping of floors, walls, and furniture, thus minimizing repair costs
Our machinery and our highly trained technicians know how allows for a rapid, effective mitigation and the prevention of further problems. No job is too big or too small for us.
Flood Damage – Removal and Prevention Tips
Check for hidden leaks by turning off faucets, all water-using appliances, and not flushing toilets for one hour. Record the water meter reading. If the flow indicator (triangular or diamond-shaped rotating button) is spinning or the meter reading has changed while no water is being used, a leaking pipe may exist.
Know where the main water shut off valve is located in your home and check it frequently to make sure it is operational.