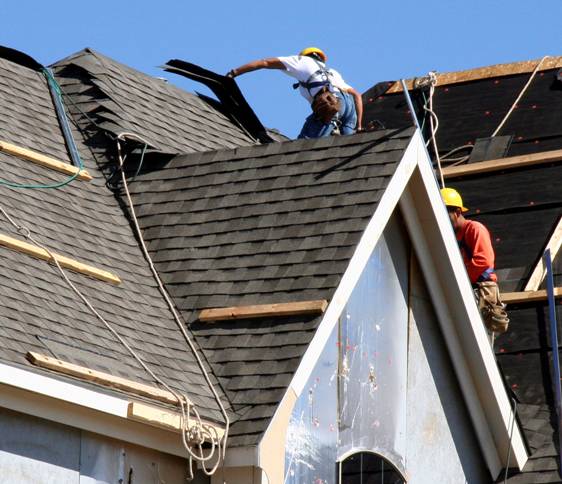 Undergoing a residential roof repair to get a minor leak fixed is just as important as fixing more serious types of damage to a roof.  In some ways, it is more important to fix any type of minor or suspected leaks.
A small leak can be more problematic in the long run than one would think.  It can cause unseen damage to the substructure of the house that could develop into a larger issue, like mold or rot.  In some cases, when a homeowner sees signs of a roof leak, there is already damage in the attic that might have gone on for years unnoticed.  This damage could simply be associated with the insulation, or it could manifest in weakened roof supports.
Standing water or wet carpets are not the only signs of a roof leak that could require an expert in residential roof repair; another tell-tale sign is discolored sheetrock.  Discolored sheetrock is very easy to spot in most cases, but the if the small stain on the ceiling seems to grow or shift each time it rains, then there is a problem that could require a roofing contractor to determine what it might take to fix.
The cost associated with a simple residential roof repair that has gone unattended can be far greater than if the problem had been treated quickly.  It is also advised that most homeowners take the time to perform periodic inspections of their attics to ensure that there are no minor leaks that might need a simple residential roof repair to correct.
There are many reasons why someone in Knoxville and the surrounding areas would need a good roofing contractor to look into their residential roof repair, but the most important thing to remember is to get an experienced roofing contractor with a solid reputation in the business.