Torch Down Certified and Insured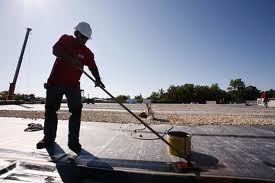 CSG is a trusted commercial roofing contractor serving Knoxville, Tennessee and the surrounding counties.
For the past several years in business, CSG has served both residential and commercial customers. Our commercial experience includes churches, apartment complexes, universities, and government buildings. We are happy to work directly with building owners, general contractors, property managers, condo and home associations to ensure that all stakeholders have the information they need to make confident, informed choices.
Commercial Roofing and So Much More.
Many of our commercial roofing customers appreciate that we are also able to provide them with remodeling expertise, custom metal work, windows and/or window replacements,insulation, and exterior siding and painting. For those who choose standing seam metal roofs, commercial grade custom-made gutters (box or rounded) and chimney caps are great finishing touches!
Experience matters—especially in commercial projects. CSG isn't just skilled in roof repair and roof replacement, we're used to cooperating with the multiple parties that are often involved in commercial roofing projects. Contact us with questions regarding your commercial construction, remodeling or roofing project in the Knoxville, TN area.